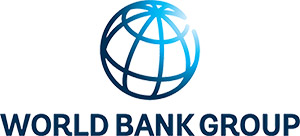 The World Bank is one of the world's largest sources of funding and knowledge for transition and developing countries. Its primary focus is on helping the poorest people and the poorest countries. The Bank's Mission is to fight poverty with passion and professionalism for lasting results.
The Bank helps people to take care of themselves and the world around them by providing resources, sharing information, building capacities and creating partnerships in public and private sectors.
The Kyrgyz Republic joined the World Bank in 1992. The Bank's program of assistance supports the country's broad vision for its development spelled out in the Country Development Strategy. Since 1992, the World Bank's commitments to the country have totaled over US$832 million for 43 projects.
The Kyrgyz Republic borrows from the World Bank on highly concessional terms – no interest, credits are repayable in 40 years, including a 10-year grace period, while grants require no repayment. From 2003 to June 2005, half of the World Bank's assistance to the Kyrgyz Republic was in grant form. Effective July 2005, the Bank provides all funding to the Kyrgyz Republic on a grant basis.
Full information about the World Bank in the Kyrgyz Republic is available at www.worldbank.org